Common Ailments We Can Help With:
Back, neck and spinal pain/stiffness
Sciatica and other nerve pain syndromes
Headaches, Migraine, TMJ pain
Sports Injuries and Work related injuries
Headaches, Migraine, TMJ pain
Posture problems
Peripheral joint pain/strain (feet, hands, knees, elbows, hips, shoulders)
Cramp
Fibromyalgia
Rheumatic Pains
Welcome to the first Park Clinic Newsletter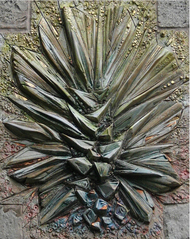 New Clinic opened Clarence Medical Centre
The Park Clinic has decided to enter the 21st Century. We have been computerized for a number of years now. This has had the obvious benefits of improving patient management and communication between the Clinics and between practitioners. However we have not fully utilized the system as far as the internet and patient communication is concerned.

So here we go. What's new??

We are in the process of developing our internet site it is not right yet but at least it is live. www.parkclinic.co.uk

We now have Clinics in Denbigh Mold and Rhyl..

We have completed our move to the Clarence Medical Centre. This is a very exciting move for us as we are trying to forge closer links with the medical profession.

The state of the art building is in West Kimmel St and the building is shared with Clanence House GP practice and a number of other agencies.

These agencies include Healthy Carers Worker Tel. 01745 334976 www.backcare.org.uk and Fit for Work (Tel. 01745 369561)
These agencies are very helpful if you are a carer, are in employment or are self employed and unable to work due back pain or any other disability. They are great people to talk to. If you know someone in this situation contact them or call us.

The Park Clinic is offering both Osteopathy and Acupuncture at the Clarence Medical Centre. The practitioners in Rhyl are

Ianto Powell B.Sc(hons)D.O.,M.B.Ac.C.
Chris Holroyd B.Sc,(hons)Ost.,D.O.
Liz Eames B.Sc.(hons)ChineseMedicine.MRSS
Samantha Leopold back from maternity leave
Samantha Leopold is back after enjoying 6 months taking it easy, pottering about and oh yes giving birth and looking after her beautiful baby daughter Mae.
Both mother and baby are doing fantastically well and Samantha seems to be coping well with the work/life balance. She is also back working in her own practice in Oswestry which is also very busy.
What do they say about if you need a job to be done find a busy person. I am starting my list for you now Sam.
Chris Holroyd stays at Park Clinic
Chris Holroyd came to the practice initially to cover for Samantha's maternity leave. The 6 months have gone very quickly and have been a great success, we are very pleased that Chris will be staying at the Park Clinic permanently and helping us expand the clinic in Rhyl.